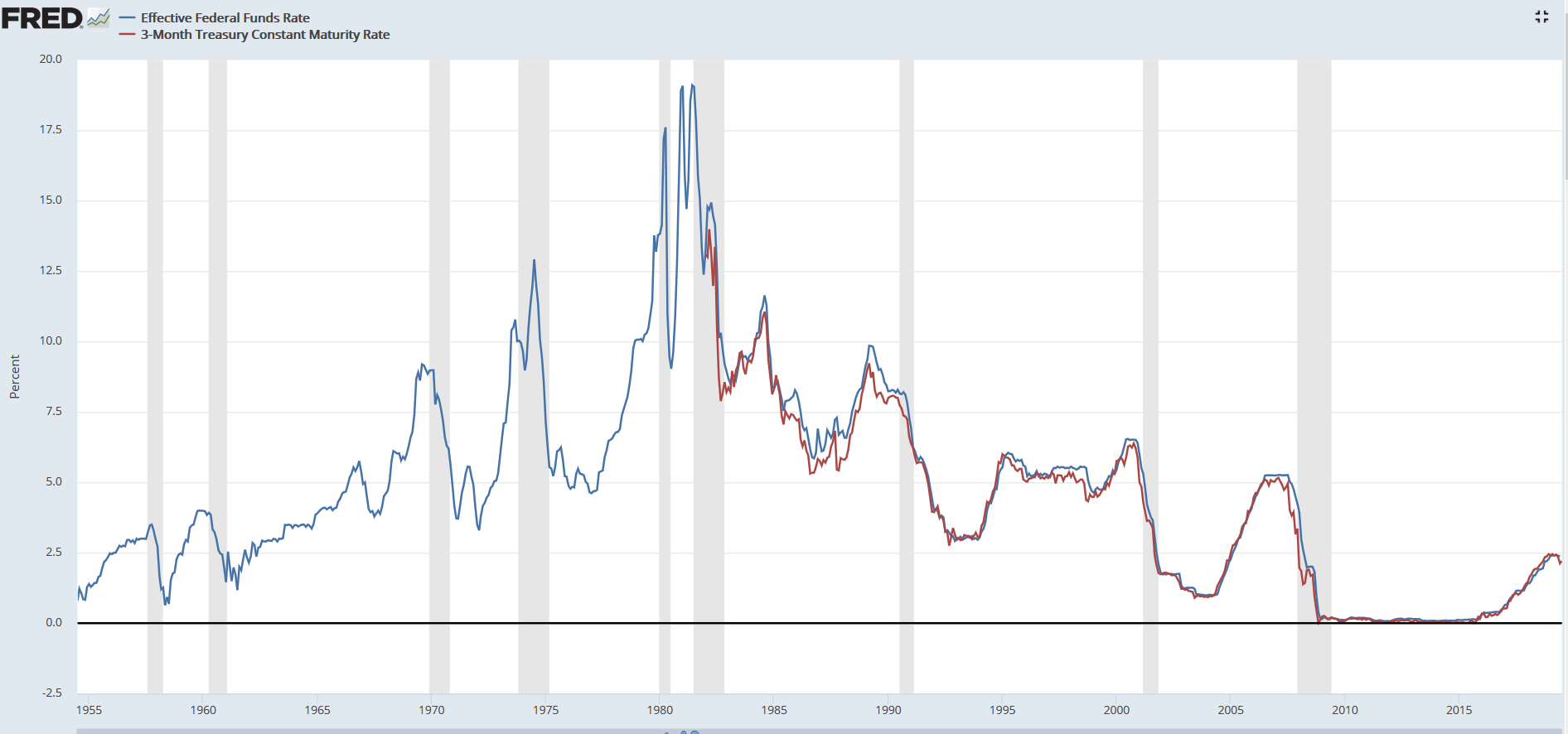 FIGURE 2: GRAPH COMPARING THE FED FUND RATE (BLUE) FROM 1955 TO THE 3-MONTH TREASURY YIELD (RED) PUBLISHED FROM 1982 SHOWING HOW CLOSELY THE TWO HAVE TRACKED.
Unfortunately, no matter what recession definition you use, it is at best subjective. Using two quarters of negative GDP growth provides firmer parameters. However, relying on the NBER definition is anything but and so of little help for traders looking for concrete signals.
The good news is that knowing when a recession (or depression) has arrived is less important in timing trades because by that point, your portfolio has already been hit. Wouldn't it be better to have advance warning and close the barn door rather than getting warning too late and watching your horse ride into the sunset?
BUILDING THE PERFECT PLOT
The Federal Reserve plots T10YY minus T3MO back to April 1982 on a daily basis. Unfortunately, it does not publish T3MO data prior to that date so users are unable to examine the longer relationship at fred.stlouisfed.org.
However, as we see in figure 2, the Fed Funds (FF) rate (in blue) is available back to 1955 and does a reasonable job of approximating the T3MO rate (in red) albeit at the cost of greater volatility and more false signals.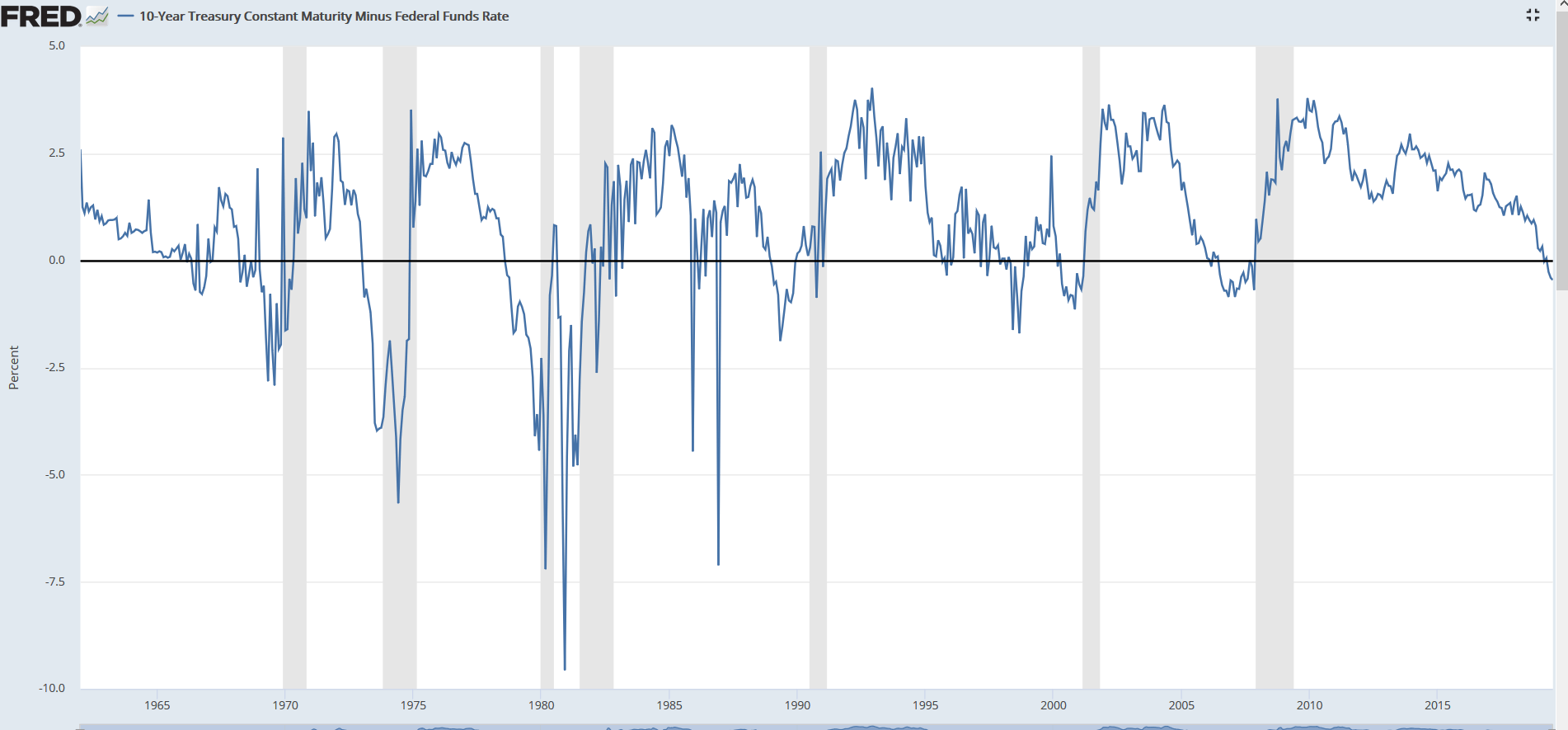 FIGURE 3: DAILY CHART OF 10-YEAR TREASURY YIELDS MINUS THE FED FUNDS RATE FROM 1962. As we see, the difference proceeding the 1982 recession was the biggest on record and occurred between the short 1980 recession and longer one in 1981-1982.
Here is one final indicator that can also be used to warn of a coming U.S. recession, albeit somewhat less reliable. The main advantage is the T10YR minus 1-year Treasury yields (T1YR) is the data dates back to 1962. As we see from Figure 4, it provided two 1970 recession warnings and a one-year advance warning of the 1974 recession. And although they were less pronounced than T10YR-T3MO signals, it also provided warnings of the next three recessions.