Are you among the many consumers enticed by credit cards and minimum monthly payments into spending more money than you can bring in? Maybe you're caught in this trap because you don't see any tangible cash exiting your pocket when you buy that must-have item. Or maybe it's because so much irresistible future money is at your disposal now in the form of credit cards that you don't think about the consequences. Whatever the reason, accumulating debt will force you to pay high premiums to someone else, in effect chaining you to the lenders. There's only one way to break away, and that's to pay off your debts. Easier said than done, you say - but it is possible. Here's how.

DON'T GET TRAPPED

When you use high-interest credit cards and don't pay off your balances at the end of the month, you often wind up paying twice or even three times as much, if not more, with the accumulation of interest. Suppose you see something you like - let's say it costs $2,000 - but you don't have the cash for it. You look in your wallet and a shiny credit card screams, "Use me!" What the heck, you say, it's only $40 per month, right? But consider how many months it would take to pay off the entire purchase. How much would you end up paying in all?

If your credit card carried a 21% interest rate, it could take 120 months to eliminate a $2,000 balance. Even worse, that $2,000 purchase could balloon to as much as $4,800 that you would have to pay off. Even with an interest rate as low as 9%, you would still pay $2,520 after five years for the original $2,000 purchase. (See Figures 1 and 2.) This seems like a long time to pay off something that only cost $2,000 at the beginning. Do you really want it?




FIGURE 1: Percentage changes in interest rates can have dramatic effects
on your total payments.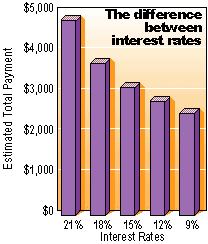 FIGURE 2: Be prepared to pay twice as much or more
for a product if you purchase it on credit and make minimum payments.

Not only that, this one payment is probably not the only monthly payment you are making. If you, like most people, also have to juggle mortgage/rent, transportation, utilities, school loans, medical bills, and other credit cards on a monthly basis, you may find yourself struggling just to make minimum payments.
REMEDIES
If you've already accumulated a significant amount of debt but still haven't met all your obligations, there are ways to get back on track with help from debt-consolidation services. These services act like a middleman between you and your creditors. They work to minimize your payments while satisfying the needs of the creditors. There are many companies that provide this service. Here are a few pointers to help you find the right one:



Look for a service that provides free counseling and education programs. These services vary, so you want to be aware of all your options before selecting one that will work best for you. Many organizations will provide this service free of charge.
Find a service with low fees. Fees usually range from $10 to $50 per month. The less you have to pay for the service, the more you can pay toward your debt.
Choose a service that is nationally recognized and in good standing. You should check with the Better Business Bureau and other consumer protection agencies about the organization you are considering.

The greatest benefit of debt-consolidation service is the free education or counseling. This will help you gain insight into how you use debt and how you can reduce it. It will also help you create a money management plan. In addition, you may even come away with step-by-step instructions to improve your current situation.


FIGURE 3: Consistently paying just the minimum payment means you pay extra money for
everything you purchase. In addition, it would take 240 months to reach your final payment.

In addition to counseling, debt-consolidation services will help reduce your payments. Many creditors are willing to work with the consolidation service to lower your interest rates, cancel late penalties, and bring your accounts to current status (if they are delinquent). You end up with a lower monthly payment, and instead of paying multiple creditors, you pay your consolidation service. The consolidation service then pays your creditors on a predetermined payment schedule.
The downside to debt-consolidation service? You will be confronted with fees and usage restrictions; for example, the service provider may require that you cancel the consolidated credit cards. You may also be required to put up some collateral, such as your house, if you own it, or other valuable possessions.
A word of caution: After your debt is consolidated, don't get fooled into thinking that you have extra money just because you are not paying as many bills. If you don't use your money wisely, you'll be right back where you started - in severe debt.
Debt-consolidation services can open new avenues to help you get out of debt. If used properly, they can be of great advantage. But can you manage your debt without using a professional service?
LADDERING
If you are able to make all your minimum payments but can't seem to get ahead, you can take control of your situation and be on your way to being debt-free. It will take a few adjustments, but these adjustments will save you time and money.


FIGURE 4: Using a laddering technique in which you pay off your higher-interest debts first
will save you more than $50,000 and your liability will be paid off earlier.

Take a look at the examples shown in Figure 3. If you pay only the minimum amount every month to each creditor, you can see how long it would take to pay off each loan and how much you will pay in the long run. Figure 4 shows how making small adjustments can save you time and money. For more debt retirement strategies, see David Penn's article "How Soon Is Now?" (available at www.working-money.com).
The idea, which is referred to as laddering, is to create a schedule where you pay off your highest-interest debt first. This reduces the amount of interest you pay as you reduce the principal. After the highest-interest debt has been paid off completely, add the monthly payments you had been paying toward the debt with the next highest interest rate. If you apply this laddering technique to the example shown in Figure 4, you will save more than $50,000 and be debt-free 110 months sooner.
Whether you enlist the help of a professional or do it yourself, you need to stay on a planned course of action. With diligence and effort, you can break free from debt.
Han Kim may be reached at HKim@Traders.com.
SUGGESTED READING
Penn, David [2001]. "How Soon Is Now?" Working Money, Volume 2: April.
---
Copyright © 2001 Technical Analysis, Inc. All rights reserved.
---