Made a nice profit and decided it's time to reward yourself? Here's a chance to attack the great outdoors with the same gusto that made stock market trading so attractive. Occasionally, opportunities arise for travel with a research team. These can range from exotic trips to the Galapagos Islands to remote areas of Alaska. Have you ever seen sea turtles hatch? Salmon spawning around feeding grizzly bears? These trips can take you to the outermost limits of the planet and allow you to participate in the type of research on which many federal agencies base their growth and industrial policies.

Since these research trips tend to be underfunded, the organizers often post notices at universities, aquariums, and zoos requesting volunteers to help with what is basically unskilled labor. In exchange for a little muscle, you get an opportunity to travel with experts in their fields. On these trips, you'd help with cutting-edge research, see remote parts of the globe, and experience nature, often at its most pristine. Requirements vary, depending on the research being performed. Usually, these trips call for blocks of time away from home, ranging from a week to several months; paying your own airfare to the research destination; and good health. Some of the jobs involve a lot more work than others: digging, counting miscellaneous items, and building things under supervision. Other jobs are more contemplative and involve little more than sitting and watching and counting, and then sitting some more in what is the equivalent of high-tech bird-watching.

You can find these opportunities with a little legwork, or you can look to organizations like EarthWatch for their listing of scientific expeditions. They fund or sponsor an amazing array of trips to every continent, or you can choose yours by date or subject. Complete descriptions of the research being done and biographies of the lead researcher are provided online. Online booking is also available. You could find yourself attaching radio-collars onto cheetahs and tracking them in the Serengeti.


VARIATION ON THE THEME
If you would like a vacation that's, well, more vacationy, or if you're planning a family trip, there are other less demanding yet equally rewarding trips. These fall under the heading of ecotourism programs and are run by nonprofit organizations. You can go whale-watching all over the world. The Intersea Foundation sponsors the Alaska Whale Cruises, and there is a Whale Watch Maui. The Oceanic Marine Mammal Research Foundation asks for paying volunteers to assist in cetacean research currently under way in the Outer Hebrides, northwest of Scotland.

The goals of these organizations are generally to raise money and awareness for their causes. Many of the groups, such as Save The Rainforest, Inc., are in ecologically sensitive areas of the world where the local economy is based on a product that damages the area. So ecotourism programs often try to replace those industries with a controlled tourism that brings in money, raises awareness, and preserves the natural resources.

What would be a better reward for your hard work than doing something for yourself and the world around you? It's up to you!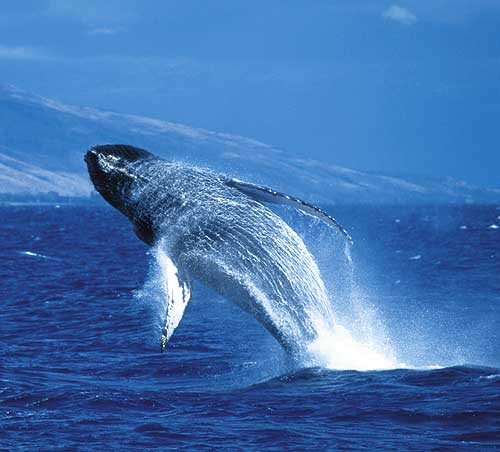 CONTACT INFORMATION

Earthwatch Institute:
3 Clock Tower Place, Suite 100
Box 75
Maynard, MA 01754
Phone (US/Can): 800 776-0188,
978 461-0081
E-mail: info@earthwatch.org
Internet: www.earthwatch.org

Intersea Foundation
Alaska Whale Cruise
PO Box 1106
Carmel Valley, CA 93924
Phone: 408 659-5807
E-mail: whale@intersea-fdn.com

Oceanic Marine Mammal Research Foundation
PO Box 3023
1801 GA Alkmaar
The Netherlands
Phone: 31 072 5280661
E-mail: info@whale-foundation.org
Internet: www.whale-foundation.org


Whale Watch Maui
For reservations and information,
Island Marine Institute
113 Prison St.
Lahaina, HI 96761
Phone: 808 667-6165 or 800 275-6969
Internet:www.whalewatchmaui.com

Save The Rainforest, Inc.
PO Box 16271
Las Cruces, NM 88004
Phone: 888 608-9435